Unit Optimus
A Swedish-made Quality Unit
Simple – Secure – Efficient
WHY OPTIMUS?
Metal construction
Proven technology
Flexibility
Unique joint in the instrument arms
Cost-efficient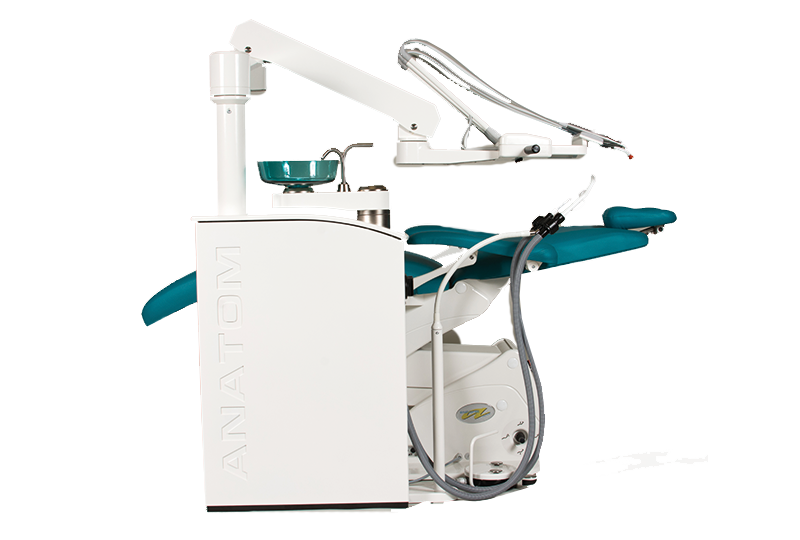 Reliability
Years of experience with proven technology and careful selection of durable materials ensure good
operational reliability. Solident's products consist of mainly steel and aluminium, as well as components
from some of the world's leading manufacturers.

Ergonomy
The operator's work environment is our main priority. Do you sit or stand while carrying out your work? Do you or don't you have assistance? Our equipment can
be combined and adapted to your specific needs.

Economy
High operational reliability and simplicity in terms of service and maintenance save your costs of
downtime and service. You can manage most of the routine maintenance yourself. It's easy to get started and to use our products.
Optimus
Proven technology within a stable and solid metal construction.
Options:
– Dry or wet suction system.
– Unit or ceiling-mounted surgical light.
– Clean-water: Clean-Water system with bottle
– Tray table: With or without tray table.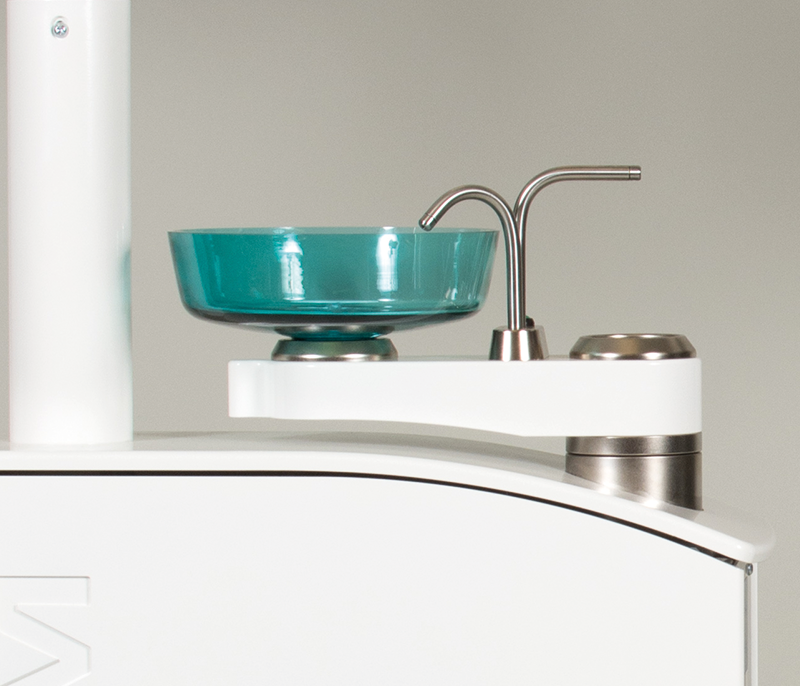 Cupsidor
The cupsidor is easy to place at a comfortable distance
for the patient and can be moved along a 180 degrees angle.
It is possible to still maneuver the treatment chair
when the cupsidor is moved to its outer positions.
The bowl is easily removed and made of glass
that can be washed in a dishwasher.
The bowl is transparent, but can be made
in other colours on request.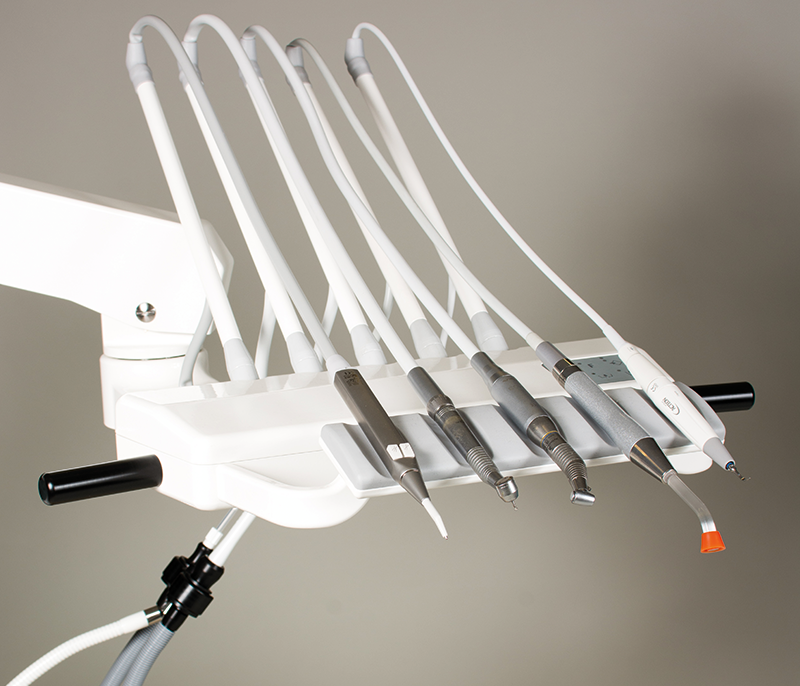 Ergonomy
The unique joint in the instrument arms makes the hoses extremely flexible and very easy to work with.
Handles and instrument covers are easily removed for cleaning.
Free placement of instruments in accordance to your wishes.
Suction tube holders
You can easily choose an open or closed system
for each suction tube.
If support for the suction hose is desired, turn the holder insert half in half turn.
The holder can be mounted on the unit
or assembled on the treatment chair.
Maintenance
Daily care and routine maintenance is easy,
readily accessible and can be carried out without tools.
Placement
Optimus is neat and easy to place even in smaller treatment rooms.
Existing connections can usually be used without the need to tear up floors, etc.
The equipment depicted may be extra-equipped. Solident Sweden AB reserves the right to make changes wiithout prior notice.